Walton Lions is mainly a Bell Target Shooting Club at 6 yards. Using .177 Air Rifles, or Bell Target rifles.
Based in Great Barr, Birmingham.
We mainly shoot in the Birmingham and District Air Rifle League (Bell Target). Some take part in Postal Competitions.
Although we do have the facilities to offer paper target shooting at 6 yard and 10 metre.
Most of the shooting is done at 6 yards with a MAX of 7 ft lb powered .177 Air Rifles.
10 metre must be by arangement in advance.
No telescopic sights are allowed due to the short distance of our ranges. Diopter and open sights only.
If you would like to know more about Bell Target Shooting please visit www.belltarget.com
We welcome any visitors (of any age) on any evening marked as a 'practice' as per our Calendar of Events (just click on the Tab above) all equipment is supplied, to have a go, you do not need to own a Rifle. Just come along from 8.30pm (All visitors under 18 must be accompanied by someone over 21). Your first visits to the club are FREE but if you become a regular membership is required.
Anyone with a rifle is reminded the MAX power must not exceed 7 ft lbs and the use of telescopic sights is not allowed as they dont work at 6yds. Sights must be either diopter of open sights.
If you dont own a rifle DO NOT go out and buy one till you have been to us and seek advice from us first.
It may be a costly mistake.
We are happy to inspect and advise anyone with an Air Rifle of any description,
regarding repair and safety to use.
Like us and Facebook: www.facebook.co.uk/waltonlions
Safety first always. Air Rifles are not Toys, shoot wise, shoot safe.
See us on the BBC video below
THIS SUNDAY!!!!!!!!!!!!!!!!!
Open Day 2015 will be on 11th October from 11.30am
News: Sadly we report the death of our club secretary Jacqui Duffill on 22nd March 2014.
Jacqui was our club secretary for many year keeping us all in order and organising the team.
She died after a very short unexpected illness, husband to David Duffill a club member of some 37 years.
SAD NEWS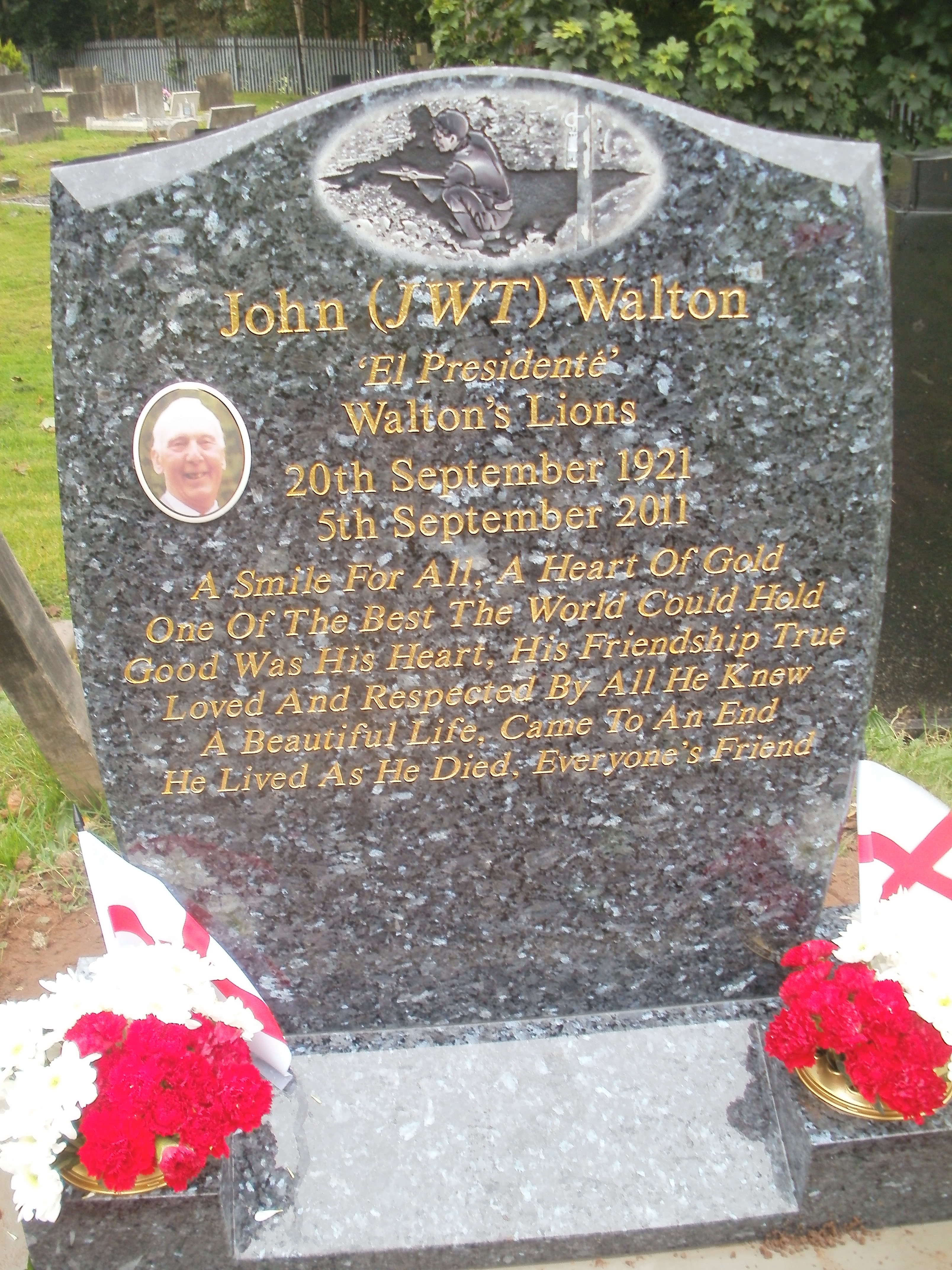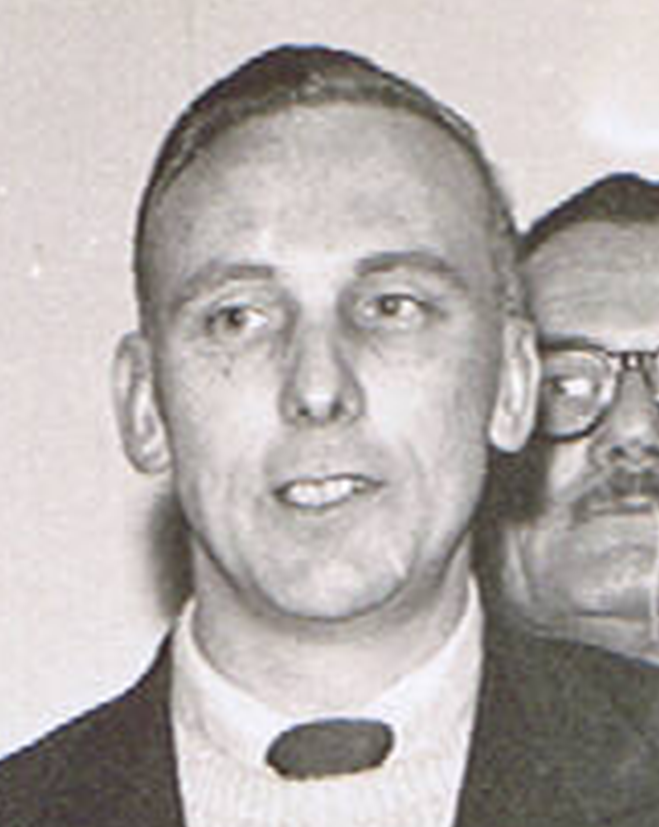 It's with great sadness we have to report the passing of our name sake Mr John Walton better known as
"El' Presidente" as he called himself.
He passed peacefully on the evening of Monday 5th September 2011 Aged 89.
We are humbled that his family choose to mention us on his grave stone.

As part of John Will he bequeathed a brand new rifle to us on 14th February 2012 we had presented to the club by his son David Walton a brand new Air Arms S400 MPR rifle with case and dive bottle. The rifle is light and as an Ambi stock so as many members as possible can use it. Plus David Walton presented to the club the John Walton Trophy, which will use to organise an club competition.
Walton Lions are proud to be supported by:
Sponsers Message: Get 250 Business Cards FREE or other products FREE Click here for more informaton.
All Photographs on this site are the copyright of David Duffill or are used with permission of the taker.
No image may be used elsewhere without our permission first. No retrospective permission will be granted.